♥Saturday, August 8, 2009
Hi Empathy!!!
Really, someone organise ex-class outing soon after CTs k.
We haven't met up for very longgggg alr.
And I wonder if anyone still visits... oh well.
Everybody must study hard and dont become pai kia hahaha.
I miss strolling to classes and the jokers lol.. :/
2EP08' is still loved. :)
Emperor-tea♥// 5:55 AM
♥Saturday, February 28, 2009
Hello I still love empathy08.
MEET UP MARCH HOLS PLEASE.
Joanne.
Emperor-tea♥// 10:01 PM
♥Sunday, February 1, 2009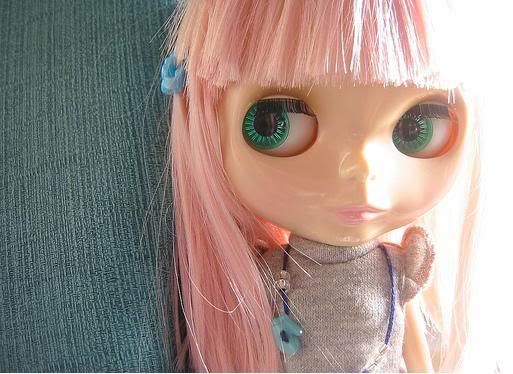 I shall be a really really nice girl and update!
I love Blythe!
Oh yeah EP people, we one day go eat lunch (NO TM/WHITESANDS PWEASE) together leh : D
Emperor-tea♥// 2:11 AM
♥Saturday, January 10, 2009
Siewmai is lame pok!
Who thinks she/he kawaii don't breathe! SIEWMAI BREATHE LAA : D
I MISSH EP WORZXSH! : ( SOBXSOBX!!! :' (
Emperor-tea♥// 3:50 AM
♥Friday, January 9, 2009
i betcha all of you miss 2EP right?
those who agree with mi, please breathe(:
Emperor-tea♥// 10:32 PM
♥Sunday, November 30, 2008
Hey guys we're planning a sentosa outing for 2ep during dec! Entrance fee ticket would be below $10 so don't worry! We're still thinking of places to go/ what to do there. So....... watch this space! Ha ha ha zoo also can, but admission ticket is ard $20.
Joanne! : )
Emperor-tea♥// 7:15 PM
♥Thursday, November 27, 2008
Chalet was awesome!
I seriously miss the 2 nights together, under one roof now. Play cheat/ mafia/ psp/ watching late night movie, and esp bbq night! HAHAHAHAHA MOST IMPTY, HOW EVERYONE SLEPT. Oh we caught 2 people red handed sleeping together, haha scandal ah! Lovebirds. NEXT YEAR WE'RE GOING TO HAVE OUR CLASS CHALET AGAIN, AND WE WILL CATCH A SUCESSFUL SUNRISE THIS TIME.
Lots of memories through those days, very vvvv unforgettable. WOOHOO CHALET WAS THE BEZT. And when everyone offered to help during bbq, like to make the fire, apply the butter etc. "Eh I help to fan you all!" "Come I take over your job, you rest first." Hahaha super sweet right right right! How cooperative we were :D
OH AND COREY'S ON THE SPOT GHOST STORIES!!!! And rmb this? ......TFE = Trapped for enternity. HAHAAHAHAHAHAHAHA. Too lazy to sort out pictures, but it can all be found on each of our blogs!
I WANT A PICTURE OF WEIJIE!!!!!!!!!!!!!!!!!!!!!!!!!!!!!! I WANT IT. HAHAHAHA.
Joanne!
Emperor-tea♥// 9:19 PM